Bio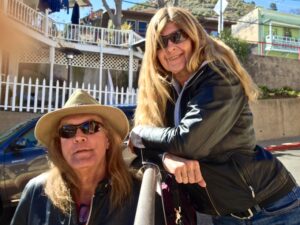 The Jerry Wills Show
Jerry Wills is a well-known international speaker, radio, and internet TV broadcaster (Kevin Smith Show and Jerry Wills Show). Jerry loves broadcasting and has developed his own easygoing style when interviewing his guests.
Healers Health Tips
Having worked with and helped thousands of people, Jerry is also a respected and successful energy healer. During these shows, Jerry answers your questions and offers suggestions for supplements and practices aiding in your health.
The Café at the End of the Universe
Paranormal Stories
Looking for answers to spiritual questions or just listen in on a conversation with highly unusual and talented people? Slide back a stool, grab a Cup of Chaos, and order a delicious Orange Muffin! This is where you meet psychics, astrologers, ghost hunters, and other remarkably talented people who stop by to chat at The Café at the End of the Universe! Call in, ask questions, make new friends, and learn about things you were always curious about!!!
Xpeditions Media
Together, in a search for answers, Jerry and Kathy Wills explore remote areas of the world as they continue to search for lost cities, forgotten knowledge, and ancient places long lost to time. Afterward, they provide a personal view of their journey to their audience through Xpeditions TV, their radio shows, and video broadcasts (LIVE and pre-recorded).
Fantastic Journey's
Kathy & Jerry are award-winning documentary filmmakers and seasoned explorers, often heading off to sometimes dangerous places few are willing to challenge. During the past two and a half decades, Jerry and Kathy have traveled to remote and often dangerous places to investigate ancient sites few have ever seen. During thi9s time many adventures were had… There are amazing stories they can tell you. You will hear more about this during their show, Jerry and Kathy's Fantastic Journey.
Their programming is always top caliber, fun, and informative allowing their audience to experience the depth of their personal experiences and the knowledge of those they interview whatever the subject and wherever they might explore next or broadcast from.